New Website Launch: Seafood 4 U Now
---
June 26, 2017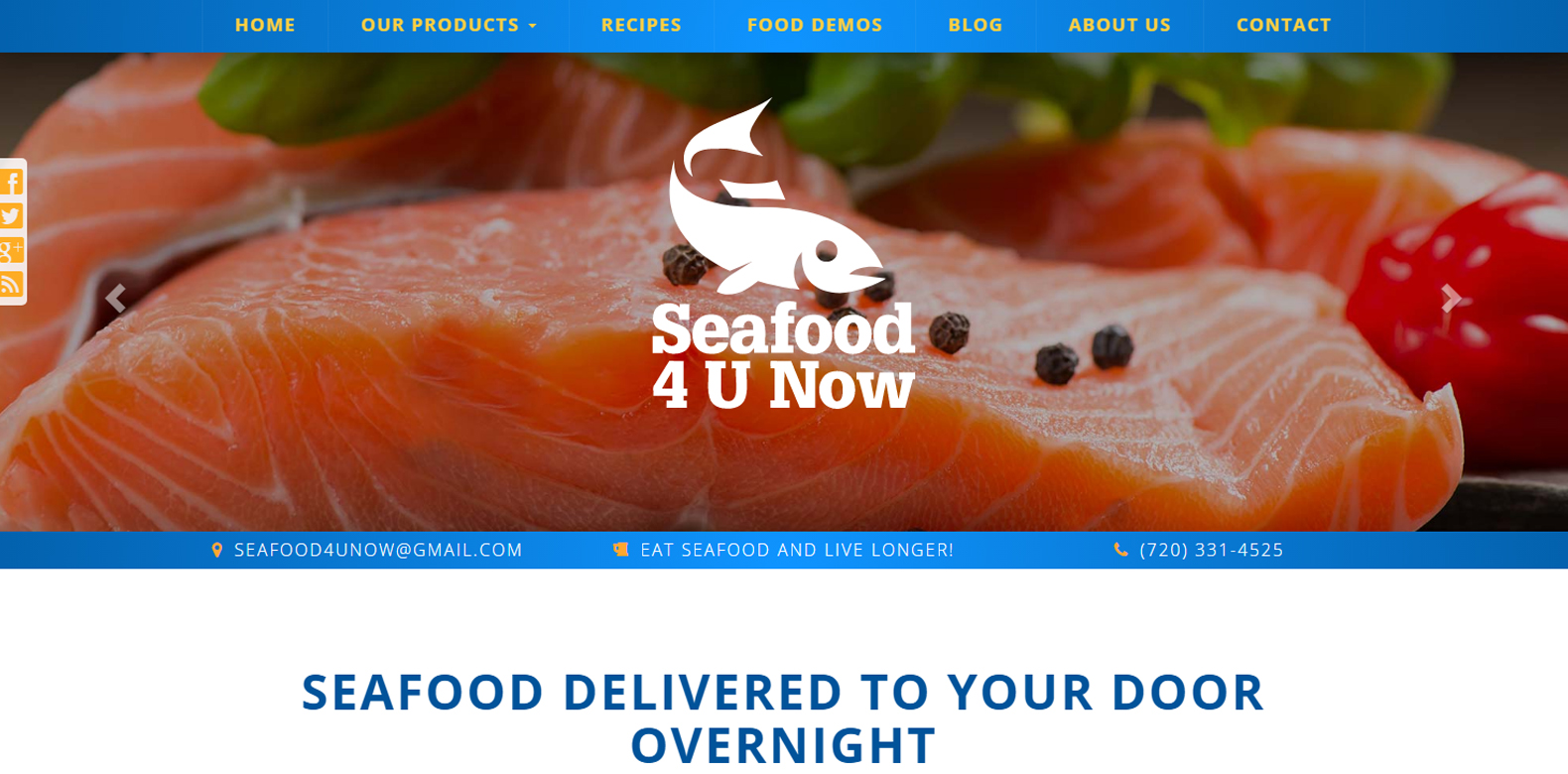 The new website for
Seafood 4 U Now
 is solving an age old problem for Coloradans and looking goof while doing it. Fresh, top-quality seafood is often not the easiest to find in Colorado. Seafood 4 U Now delivers an extensive line of wild caught, flash frozen, and highly nutritous seafood to the Denver Metro, Boulder, and Evergreen areas.
After you're done ordering up your premium seafood, be sure to check out some of our other recently launched websites at
Denver Website Designs News
.
Go Back