Websites Are The #1 Marketing Tool For SMBs
---
By Bryn Abshire - April 15, 2015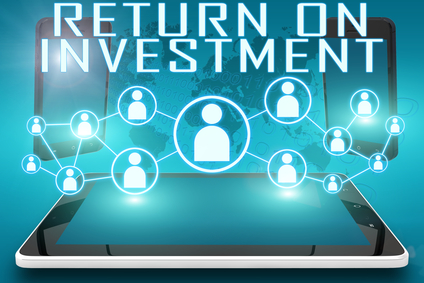 Small to medium-sized businesses (SMBs) face many challenges and often employees and owners alike are simultaneously involved in various aspects of the businesses, from sales and marketing to customer service, accounting and HR. Budgets for SMBs can also be tight, so marketing dollars must be spent wisely to give you the most bang for your buck! It is critical that SMBs take the time to formulate a real marketing plan for long-term growth rather than relying on short-term, spur of the moment marketing decisions that may or may not return results.
That being said, where do SMB owners and their marketing teams feel the biggest return on their investments? According to a recent study conducted by Thrive Analytics and highlighted by eMarketer.com, when asked which marketing method they felt most contributed to their business success, the company website led the pack. Web development and other web services are on track to be the most in demand marketing services for SMBs in 2015. Nearly half of SMBs plan to increase their marketing budget this year and websites will monopolize the lionshare of that spending increase. Given limited time and resources, small business owners should ask themselves: What is the ROI of my website? In many cases the answer is simple: if the business acquires even one additional deal or client because of an investment in their website, the investment pays for itself.
Of course there are other free or less expensive marketing methods that can be very effective and are desirable to SMBs because of their relatively low price-point, like email marketing and social media, but if you are going to invest in one marketing tool, your business's website is worth the time and effort. What's even better, with a website from Denver Website Designs you don't have to choose between a great company website and other marketing tools like email marketing, newsletters and social media management. DWD's solution rolls all of these tools right into your business website, so you can promote your business, track leads and manage work flow all directly from your site.
Sound too good to be true? It's not.
Call
or  
contact us
 today and we'd be happy to sit down with you and put together a plan so that you can get the most out of your company's website and improve your business's online presence. 
Go Back