New Website Launch: Sewfine Interior Products
---
March 1, 2018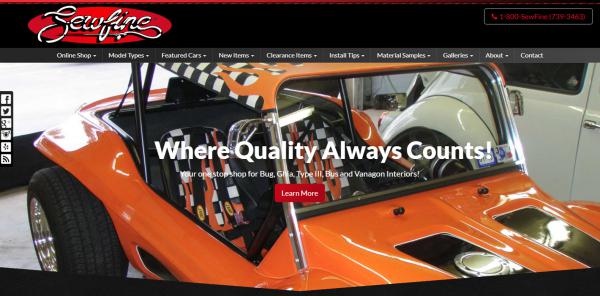 Sewfine Interior Products isn't the only one restoring things around here!
Their brand new website
was recently launched by the Denver Website Designs team and is, if we do say so ourselves, a classic beauty. Known internationally as a go to for interior restoration of classic Volkswagens, Sewfine Interior Products provides clients with custom, made-to-order interior kits that takes old jalopies and turns them into classic roadsters.
Want to see what the Denver Website Designs team can do for you?
See all our websites here
, and see for yourself how you can take your online presence to the next level!
Go Back